---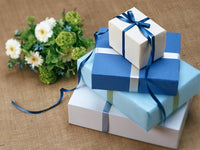 Give yourself- or a loved one!- the gift of self care this year!  If there was ever a year to invest in peace, calm and clarity, this year is it!
Can be used for reiki sessions, or payment for classes!
Give (or claim!) the gift of pain relief and better sleep!  Reiki improves mental clarity and bestows peace- perfect gift!  If you would prefer to purchase a package as a gift, just purchase the package you desire, and leave me a note that you would like a gift certificate issued, the receivers name and the address you would like it sent to!  Easy!
Call or text me to let me know how much you want the certificate to be, if different from the list.  I can still process your gift by credit card.  941-223-7163.  Thank you!