---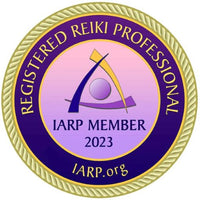 INTUITIVE REIKI LEVEL TWO- OCTOBER 14TH AND 21ST!
Prerequisite: Any Reiki Level One
Reiki Level Two is where your reiki experience really takes off! 
You will learn the history and how to draw and work with the first three Reiki symbols, learn that time and distance are truly not what you think they are! We go into the five levels of Byosen Scanning, and the difference between that and the Reiji Ho method Usui Sensei used. Learn how to send distance healing, and get immediate phone feedback.  We cover the kotodamas, or chants, that help you delve into the deeper spiritual aspects of the symbols. We will cover Donna Eden's Nine Energy systems and how to use them in Reiki. You will get more in depth with your table work and refine your practice.  When you graduate you are a Reiki Practitioner!
Also a twelve hour course, cost is $325.00, or 3 easy payments of $110.  If you choose payments just bring the first check to class!  Classes at my home, 10am to 4pm, dates above, bring lunch. 
Carolyn Nicholson Fowler is a Certified Medical Reiki Master, Usui Reiki Master Teacher and a Karuna Reiki Master Teacher, Founder of the Peaceful Healing School and owner of Peaceful Healing Reiki LLC.  She teaches classes in the Venice area, at SCTI in Sarasota, and some satellite venues.  A former Paramedic, she brings a wealth of medical knowledge to her practice of Reiki.  Reiki is the gentle, powerful, intuitive energy modality that balances and relaxes the body so it can heal itself.    It helps with sleep, anxiety, grief, pain relief and too many more to mention.  Carolyn brings the study of Reiki to you with passion, humor and fun!  Please join her for this fascinating journey into how Reiki can enhance your life!